La cucina

Una cura particolare è rivolta alla cucina per garantire la qualità, la varietà e i sapori della migliore tradizione marchigiana. A questo riguardo, proponiamo la "Serata Marchigiana" per gustare le nostre specialità.
La sala da pranzo con aria condizionata Vi accoglierà con una ricca colazione a buffet con piatti dolci e salati, torte e crostate fatte dalla nostra cuoca, brioches, yogurt, cereali, affettati e formaggi, uova accompagnate da succhi di frutta e bevande calde (the, caffè, latte fresco e cioccolata calda)
A pranzo e a cena il buffet di contorni, antipasti e verdure fresche, un menù a scelta fra piatti con proposte di carne e pesce tutti i giorni, primi e secondi serviti al tavolo
Photogallery di un nostro buffet
Vacanze per ciclisti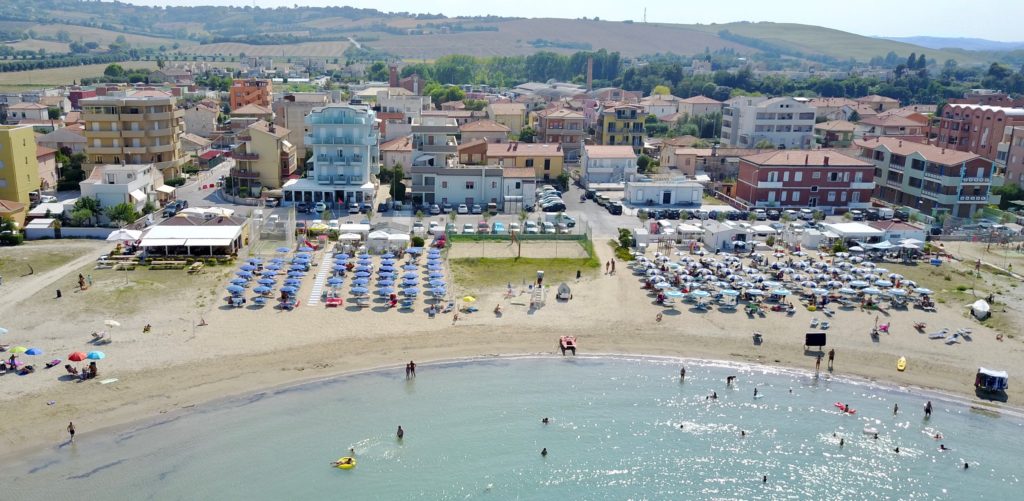 Senigallia è una meta ideale per chi ama il cicloturismo , è perfetto partire quotidianamente per il proprio itinerario in bici percorrendo incontaminate distese di ulivi e vigneti, il nostro hotel è lieto di accogliere ciclisti professionisti e amatoriali, amanti della bici con il suo deposito bici.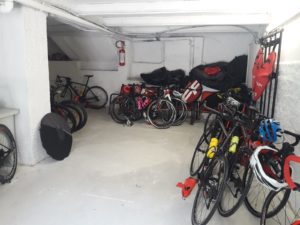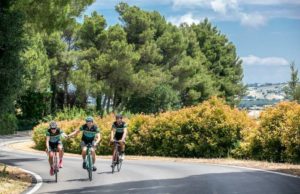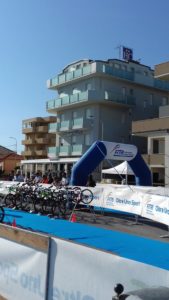 All'Hotel Caraibi troverete anche:
ristorante
bar
quotidiani
sala TV
sala da pranzo e camere climatizzate
ascensore
parcheggio non custodito
giochi
ampia veranda
wi-fi gratuito
cassaforte in camera
serata in musica
L'Hotel Caraibi riserva, gratuitamente, alla clientela il servizio navetta per il vicino centro di Senigallia. La fermata è adiacente all'hotel.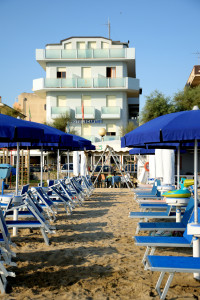 Our food

A special attention is dedicated to the quality of food we offer. We aim to present the variety of the best local products of the "Marche" region.
All meals will take place in our air-conditioned dining room. At breakfast you will have multiple choices: homemade cakes, croissants, yogurt, cereals, cold cuts, cheese, eggs, fruit juices and hot drinks (coffee, fresh milk and hot chocolate).
For lunch and for dinner we always prepare a buffet of starters and side-dishes like vegetables. As for the main dish, you can enjoy either a fish or a meat option. The first and the second course will be served at your table.
Photogallery of our buffet
Holidays for cyclists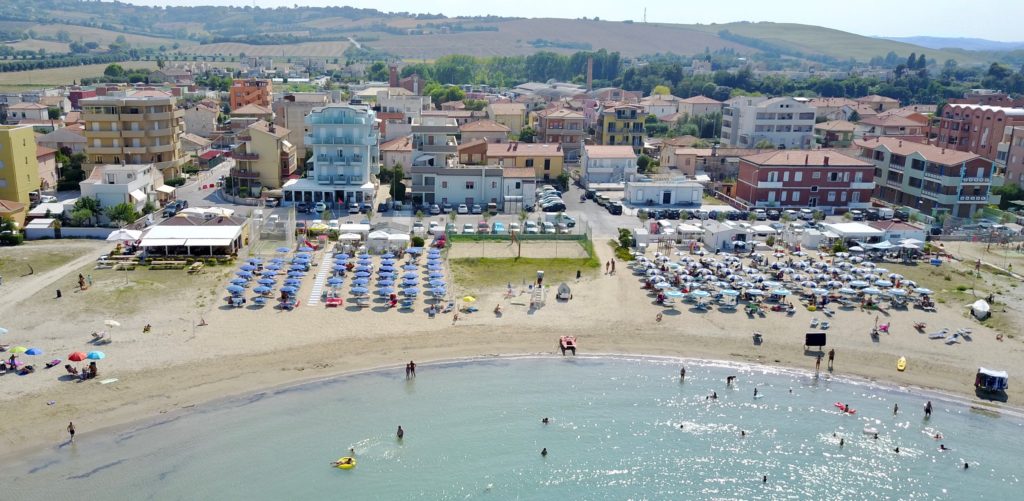 Senigallia is an ideal destination for those who love cycling, the hotel is perfect starting every day for your bicycle tour along the pristine stretches of olive groves and vineyards, our hotel is pleased to welcome professional and recreational cyclists, lovers of the bike with its bike storage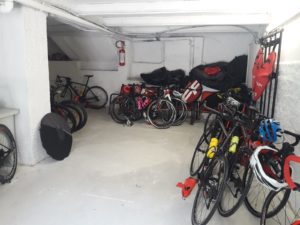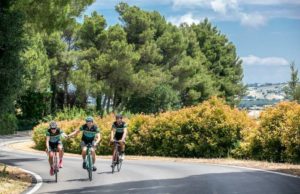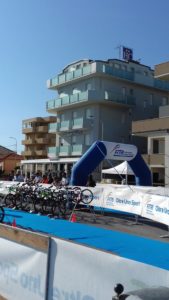 Facilities and services:
Restaurant
Bar
Daily newspapers
TV room
dining room and air-conditioned rooms
elevator
car parking (not under surveillance)
infrastructures for children
wide veranda
free Wifi
a safe in your room
bikes
dancing nights
Our Caraibi Hotel offers you a free transfer to the centre of Senigallia. The bus stop is just outside the hotel.